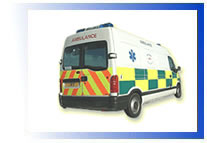 Accident, Sickness and Redundancy Cover
The Facts
•

32% of mortgage arrears in the UK are caused by sickness or unemployment.
•

1 in 11 of the working population are currently claiming sickness benefit.
•

9 out of 10 of those claiming sickness benefits do not return to work for at least 6 months.
•
Over 2,850 people a day start claiming DSS sickness benefits as a result of illness or injury.
•

On average, each year, a typical person has a 1 in 100 chance of being made redundant.
•

Latest figures indicate that 650 people a day are made redundant in the UK.
Get a Mortgage Protection Quote and Buy Online>>