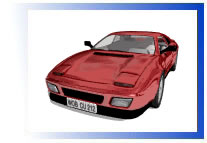 Car, Business and Asset Finance
Many businesses depend heavily on the finance of their assets to be able to run effectively, others are not aware that they can use their assets as a means to raise capital to expand or consolidate.
Trec Associates, with its wide portfolio of lending sources are able to arrange competitive funding for your equipment purchases. We can also help with the restructure of your existing financial arrangements.

We are able to arrange competitive financing for most of your business assets including cars, vans, trucks, boats, ships, aircraft, plant and machinery on a status or non staus basis.
Funding can also be arranged on tangible assets on a worldwide basis.
For more information, please call us or complete our online General Enquiry Form.
Click Here for our Vehicle Finance Enquiry Form .

Finance Lease
Hire Purchase
Operating Lease
Sale and Leaseback


Refinance




Sales Aid Finance




Venture Capital

All forms of assets used as security
New Start Companies
Pheonix Companies
Buyins
Buyouts

IF YOU REQUIRE ASSET FINANCE - WE HAVE THE ANSWERS
Don't forget our Business Insurance Section......here