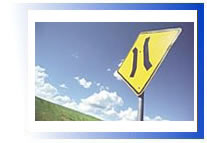 Bridging Loans and Short Term Financing
Residential & Commercial Bridging Finance
You may need a substantial amount of money for a short period of time, normally 2-6 months, For example, you may be buying a house and need the money to complete the purchase before your mortgage is ready to be released, or you may wish to buy a new home and need the money to pay for it while your present home is being sold. Bridging loans are secured on your home. Our Lenders can also offer bridging loans for home Improvements.
WE CAN HELP
We can arrange bridging loans quickly. We use principal lenders, totally independent of all major finance houses. This gives them the flexibility to make decisions fast.
They accept self-certification of your income without the need for time-consuming verification. They will then give a decision based on the information you supply. Whilst the bridging loan is being processed, the information they require can be confirmed in writing. This should not cause any delays and you can rest assured, once they have accepted the loan, the money will be made available to you - subject only to the information you have given them being verified.
The interest rate charged are available on request. Our lender's interest rates are very competitive within the bridging loan market but, as a short term loan, they are naturally higher than those charged on long term mortgages. Loan terms are normally 2 to 6 months although variations on these standard periods can be negotiated.
Short term loans can also be provided for land purchase, renovation, new build, speculative property purchase and even for commercial properties.
For more information, please call us or complete our online Enquiry Form .