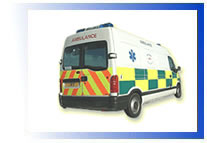 Accident, Sickness and Redundancy Cover
Protect the things that matter most
'It won't happen to me!' - That is most common form of income protection that people have.
Click Here to see the alarming facts that may make you think again.
People also think that the State will provide support via the Benefits System. Unfortunately, in the majority of circumstances, the help they offer will come to late.
Our premiums are the most competitive available - Use the links below to prepare a quote - you can also apply online.
Get a Mortgage Protection Quote and Buy Online>>
Get an Income Protection Quote and Buy Online>>

Get the Facts>>