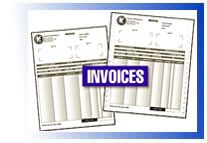 Factoring and Invoice Discounting
Factoring is a very flexible way of improving cashflow for all types of businesses.
As your business grows, we can arrange services such as Asset based lending including Invoice Discounting,.
Invoice discounting can release up to 85% against unpaid sales invoices (less a small service fee) within 24 hours of your raising them. The remaining balance is paid when your customers settle their outstanding invoices.
Unlike factoring, this facility can be completely confidential.
For more information, please call us or complete our online enquiry form.